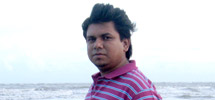 Sujay Ghatak
Founder & President
As the Founder and President, Sujay is responsible for developing the 89bytes vision and guiding the strategy of the firm. Sujay holds a Bachelor's Degree in Commerce from Calcutta University.
about our web studio
We are not only providing the services, we are trying to shape up your dreams by latest technology. Since the foundation of 89bytes till date we have been established ourselves as a most promising web service provider. We have group people, expertise in different areas of web design for instances graphic design, website design, logo design, banner design, UI interfaces based hand coded design by W3 validated xHTML, HTML5 and CSS, illustrations, flash, brochure and flyer etc. We also experts in custom php programming with different php opensource implimentations (wordpress, magento etc) and seach engine optimization.
We have started our journey in the ground of web as humble freelance firm. We are growing fast through out our daily task. Our satisfied clients and their valuable remarks have proven that we have the ability to compete with the top firms and can sustain in web industry.
mission
Our mission is to provide assistance to the web based businesses. We are here to build up your customized online presence. We are always beside you to meet up your business objectives. Just take a step ahead to call us. We will do rest of all. It is our responsibility to make your vision true.